Mastic's Ovation Siding Line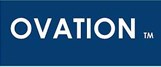 Offering customers an affordable mid-range vinyl option, Mastic's Ovation line of vinyl siding option is one of their most popular lines. Backed by the same promise of reliability and durable function, the Ovation collection showcases the construction quality that Mastic is known for.
The choices in the Ovation line give homeowners and builders a wide variety in styles, sizes, colors and textures. Almost any look, from traditional to modern, is achievable with vinyl siding options by Mastic. From a narrow 3″ option, meant to recall the decor of historic New England, to its widest choice at an impressive 6.5″, Ovation styles bring the low-maintenance ease and lasting beauty of high-quality vinyl siding with convenience and style.
Explore your vinyl siding options with a free project quote by DJK Construction. We can help you find the best siding option for you and your home with a quick, comprehensive consultation. Call our team of construction experts at 303-598-3946 in the Denver Metro area or 719-310-7559 in Colorado Springs to schedule now. For those in the Rocky Mountain region, call 720-688-7012.