Owens Corning Roofing
We have a commercial roofing background where adherence to manufacturer details and specifications is paramount. High-volume residential roofing contractors that focus on hail damage, tend to cut corners. At DJK Siding & Construction, Inc., we treat your project like it is our only project. Through our commitment to excellence, we have partnered with Owens Corning to provide our customers with high-quality roofing products.
With the high amount of hail, snow and rain the Colorado Front Range gets annually, it's very important homeowners protect their investments with roofing products that are designed to resist the elements. TruDefinition® Duration® Storm Shingles are designed with that purpose in mind. DJK Siding & Construction uses Owens Corning for the following roofing components:
TruDefinition® Duration® Storm Shingles feature SureNail technology that provides superior wind resistance and helps prevent installation errors.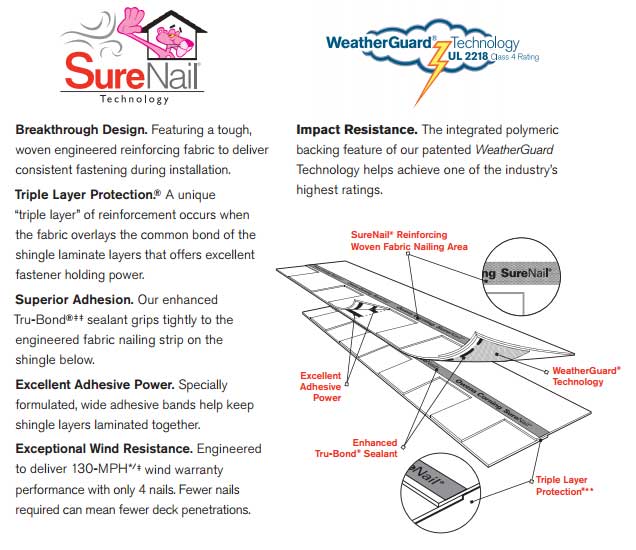 Owens Corning offers many other roofing products that may meet your needs – below are some of these products: